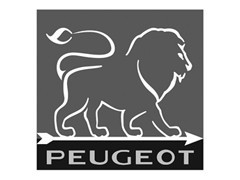 Peugeot is one of the most iconic French brands. Peugeot spice mills appear on the greatest chefs' tables; the history behind them is extraordinary.
In the 19th century, Peugeot began manufacturing saw blades, coffee mills, steel cage crinolines, spice mills for the dining table, penny-farthing bicycles, and more. Creativity had always steered the brand to the very pinnacle of ingenuity and innovation.
Since 1850, the lion and claws on the brand's logo have exemplify resistance, versatility and precision cutting. These symbols excellence have shaped the PEUGEOT brand for producing the strongest mechanisms on the market, with a lifetime guarantee.
Today, PEUGEOT's technology is found in spice-specific mechanisms and its unique and patented grind adjustment system, u'Select.